Architecture & Construction
Wolverine has manufacturing capabilities for many parts in the architecture and construction industry such as:
Flooring | Decks | Walkways | Gangways | Walls | Awnings | Weather Shields | Suspended Systems | Brackets
Aluminum extrusions are a mainstay in commercial construction and friction stir welding is becoming more popular due to its strength and finished aesthetic qualities. Wolverine can produce:

INTEGRATED FLOORING, DECK & BRIDGE SYSTEMS
Flooring | Decks | Walkways | Gangways | Walls

Awnings | Weather Shields | Suspended Systems | Brackets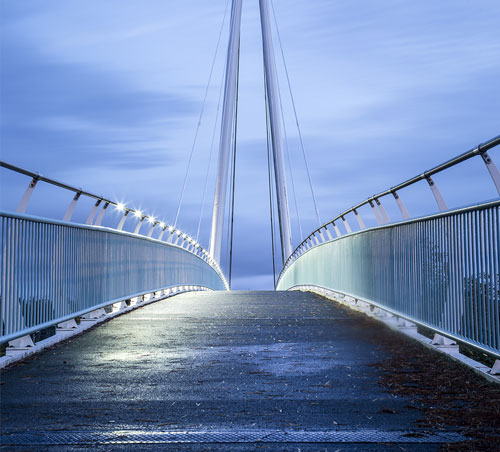 Accelerated building products dramatically reduce on-site construction time thus improving client project's return on investment

Reduce per-level construction time on multi-story buildings to facilitate on time delivery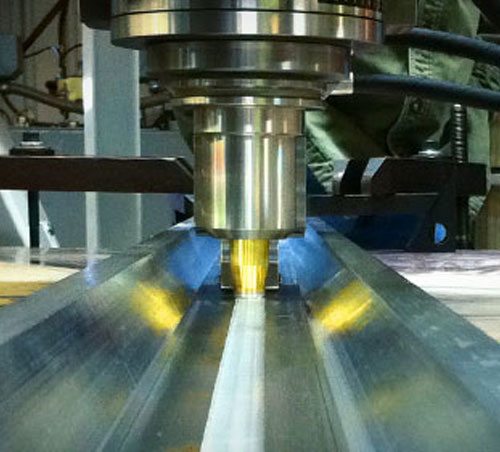 Wolverine's application specific products meet design intents and environmental demands more effectively than traditional methods and materials

Utilize a modular and scalable array of products
Aluminum extrusions and friction stir welding in the construction industry has become increasingly popular in recent years. Some applications include aluminum bridges, panels made from aluminum, and aluminum suspended systems. Aluminum use in bridges has numerous benefits such as a high strength to weight ratio, no necessary maintenance, and no corrosion. Steel is very heavy and more popular on bridges. Aluminum has a higher load-bearing capacity and would make a much better alternative. The resulting bridge would have a higher performance rating and it would cost less to transport and install. Aluminum bridges require little, if any maintenance because of the natural protective coating of the metal.
Construction in the 1930's saw the first uses of aluminum. The Empire State Building was the first building to make major use of aluminum components and fabricated structures. Since then, aluminum panels can be friction stir welded in advance for construction purposes. Aluminum has several benefits for construction. It is eco-friendly, adds speed to construction, and can provide insulation for buildings.